Yesterday, the former national team doctor for USA Gymnastics, Larry Nassar, was sentenced to up to 175 years for a litany of sexual abuse crimes. Nassar was sentenced after seven days of heart wrenching testimony from 156 victims who were abused while Nassar served as a team doctor for Michigan State University and USA Gymnastics.
Senator Dianne Feinstein has been leading the effort to ensure athlete safety for over a year. For anyone with any lingering doubt about what happened or why the federal government should be involved, please read Washington Post columnist Sally Jenkins excellent piece entitled USA Gymnastics allowed Larry Nassar to prey upon innocent victims. Congress must investigate:
This was a national organization that had charge of other people's children, under a charter approved by Congress. There must be a neutral independent investigation. One thing such an investigation will reveal is the sick culture of obedience at USA Gymnastics that provided such a hothouse for an abuser. Other organizations recognized decades ago that boundaries and decencies must be observed when going anywhere near the pelvises and breasts of young women. Not USA Gymnastics. Why not? And who is responsible for not enforcing those decencies?
…
Without a full, meaningful investigation of how Nassar was shielded by these institutions for 30 years despite the most obvious medical misconduct, the testimony of the more than 160 women over the last week will be for nothing. Otherwise there only will be another abuser after him. The USOC and USA Gymnastics and their persistent cultures of evasion and avoidance and enforced silence have to be torn down. The people in charge of this horror chamber must be exposed and punished. And replaced by real leaders.
While further Congressional investigation is definitely necessary, the Senate has already passed by unanimous consent decisive well-considered legislation which is supported by 270 organizations and individuals. The Senate Judiciary Committee held hearings and passed this legislation to protect young victims who participate in amateur sports from sexual abuse.
Extends the mandatory reporting requirement of child abuse on federal lands and federal facilities (under the Victims of Child Abuse Act) to include individuals affiliated with USA Gymnastics (or other similar organization), or amateur sports organizations, to ensure that reports are immediately made to local or federal law enforcement authorities or other authorities designated by the Attorney General.
Bolsters "Masha's Law" – the 2006 law that allows civil suits by minors against sex abuse perpetrators by eliminating the requirement that victims must prove monetary damages after they have already proven that the perpetrator sexually abused them. The bill also extends the civil statute of limitations for cases.
Reforms national governing bodies like USA Gymnastics to work with the U.S. Center for SafeSport (which is modeled after the U.S. Anti-Doping Agency) to develop for each of its members specific policies and procedures for mandatory reporting of sex abuse to law enforcement; policies and procedures to keep track of coaches who leave one gym due to complaints and then go to another gym and repeat cycles of abuse; and stronger oversight and enforcement policies so that sexual abuse is prevented.
More needs to be done — protecting children from abuse is a relentless never-ending process.
AT THIS POINT HOWEVER SOMETHING HAS BEEN DONE.
Once again, the Senate has acted decisively and once again it is up to the House to turn rhetoric into reality.
In the House, House Bill 1973 is sponsored by Representative Susan Brooks from Indiana and Representative Lois Frankel from Florida who co-chair the Women's Caucus and have championed this issue.
The time is now to get this bill enacted! The House should take up this measure immediately before the bold tragic words of our Olympic athletes fade into memory. Although they will never forget what happened to them, history has shown that Congress has a very brief attention span.
As Senator Feinstein declared yesterday: "It is incumbent on Congress to affirm all of these young survivors who stepped forward to tell their stories, to let them know that we hear their voices and will act swiftly and decisively on their behalf."
---
PRESS CONFERENCE DEMANDING CHANGE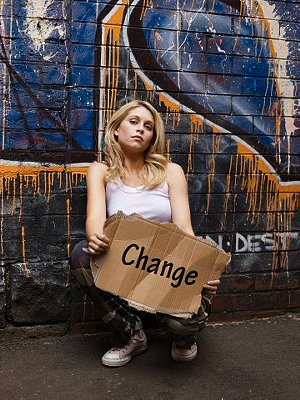 Following the sentencing of Larry Nassar to up to 175 years in prison, Senator Dianne Feinstein (D-Calif.) on Tuesday will host a press conference with abuse survivors to call on the House to immediately take up Senate-passed legislation to prevent future predators from abusing young athletes.
The bill would require amateur athletics governing bodies to immediately report sex-abuse allegations to law enforcement and strengthen oversight of gymnasiums, amateur sports organizations, and coaches.
WHAT
Press conference to call on the House of Representatives to vote on comprehensive, Senate-passed legislation to require amateur athletics governing bodies to immediately report sex-abuse allegations to law enforcement and strengthen oversight of gymnasiums, amateur sports organizations, and coaches
WHO
Senator Dianne Feinstein
Rachael Denhollender, former gymnast and first survivor to speak publically about Nassar
Mattie Larson, former U.S.A. gymnastics national team member
Jamie Dantzscher, 2000 Olympic bronze medalist, former U.S.A. gymnastics national team member
Jeanette Antolin, former U.S.A. gymnastics national team member
Nancy Hogshead-Makar, J.D., CEO of Champion Women
Additional survivors to be announced
WHEN
Tuesday, January 30
10:30 a.m. to 11:00 a.m.
WHERE
Kennedy Caucus Room
Russell Senate Building Room 325
One Pager