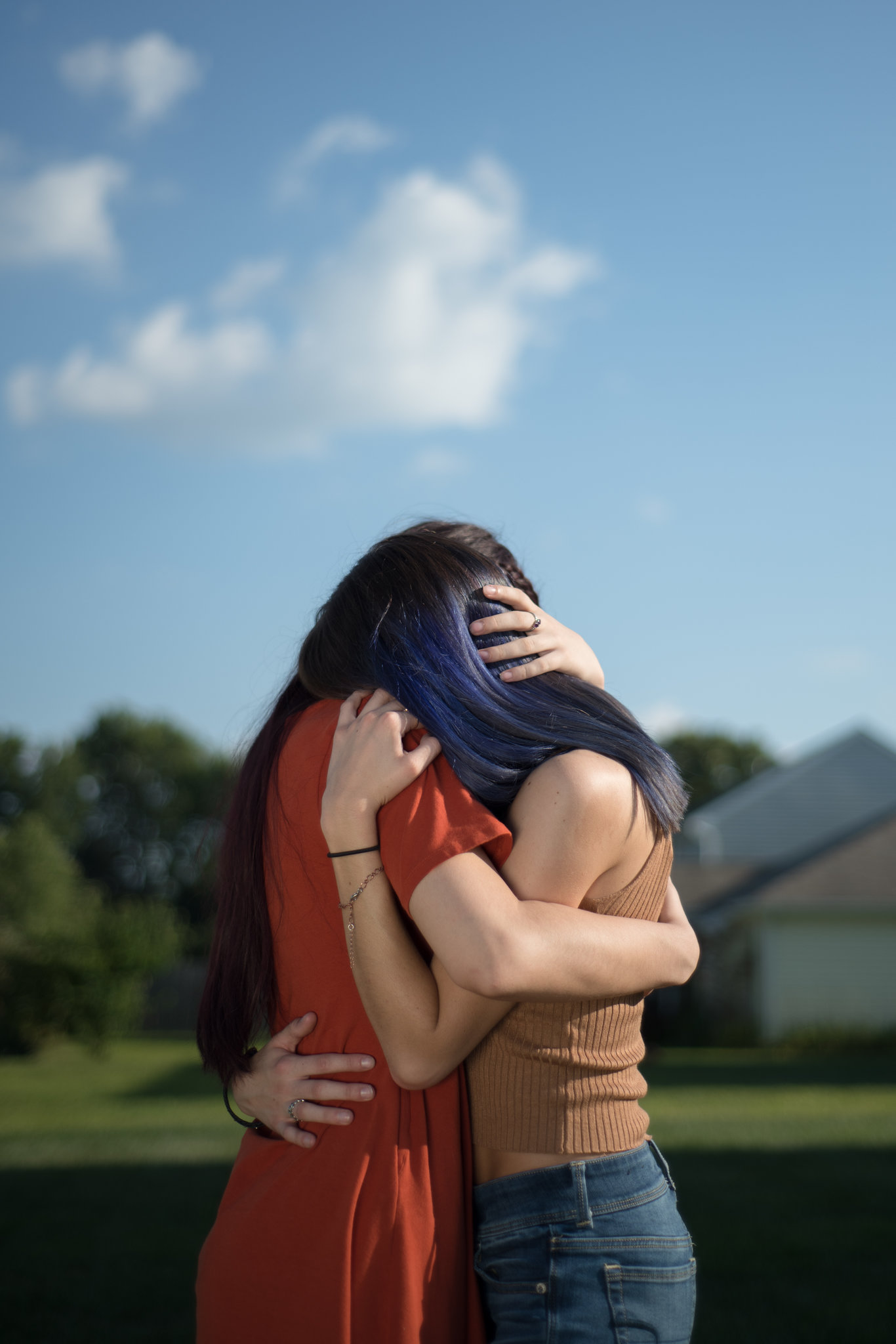 The two sisters live in fear of being recognized. One grew out her bangs and took to wearing hoodies. The other dyed her hair black. Both avoid looking the way they did as children.
Ten years ago, their father did the unthinkable: He posted explicit photos and videos on the internet of them, just 7 and 11 at the time. Many captured violent assaults in their Midwestern home, including him and another man drugging and raping the 7-year-old.
The men are now in prison, but in a cruel consequence of the digital era, their crimes are finding new audiences. The two sisters are among the first generation of child sexual abuse victims whose anguish has been preserved on the internet, seemingly forever.
This year alone, photos and videos of the sisters were found in over 130 child sexual abuse investigations involving mobile phones, computers and cloud storage accounts.
The digital trail of abuse — often stored on Google Drive, Dropbox and Microsoft OneDrive — haunts the sisters relentlessly, they say, as does the fear of a predator recognizing them from the images.
"That's in my head all the time — knowing those pictures are out there," said E., the older sister, who is being identified only by her first initial to protect her privacy. "Because of the way the internet works, that's not something that's going to go away."
Read an interview with the two sisters
Horrific experiences like theirs are being recirculated across the internet because search engines, social networks and cloud storage are rife with opportunities for criminals to exploit.
The scope of the problem is only starting to be understood because the tech industry has been more diligent in recent years in identifying online child sexual abuse material, with a record 45 million photos and videos flagged last year.
But the same industry has consistently failed to take aggressive steps to shut it down, an investigation by The New York Times found. Approaches by tech companies are inconsistent, largely unilateral and pursued in secret, often leaving pedophiles and other criminals who traffic in the material with the upper hand.To report online child sexual abuse or find resources for those in need of help, contact the National Center for Missing and Exploited Children at 1-800-843-5678.
The companies have the technical tools to stop the recirculation of abuse imagery by matching newly detected images against databases of the material. Yet the industry does not take full advantage of the tools.
---
Read Part 2 of this groundbreaking New York Times series here.