Endorsements & Editorials
AVAA Endorsements

"The Amy, Vicky, and Andy Child Pornography Victim Assistance Act of 2017 is a long time in coming and is critical to ensuring that victims do not carry the financial burden of their own victimization."
---

---

---

---

---

---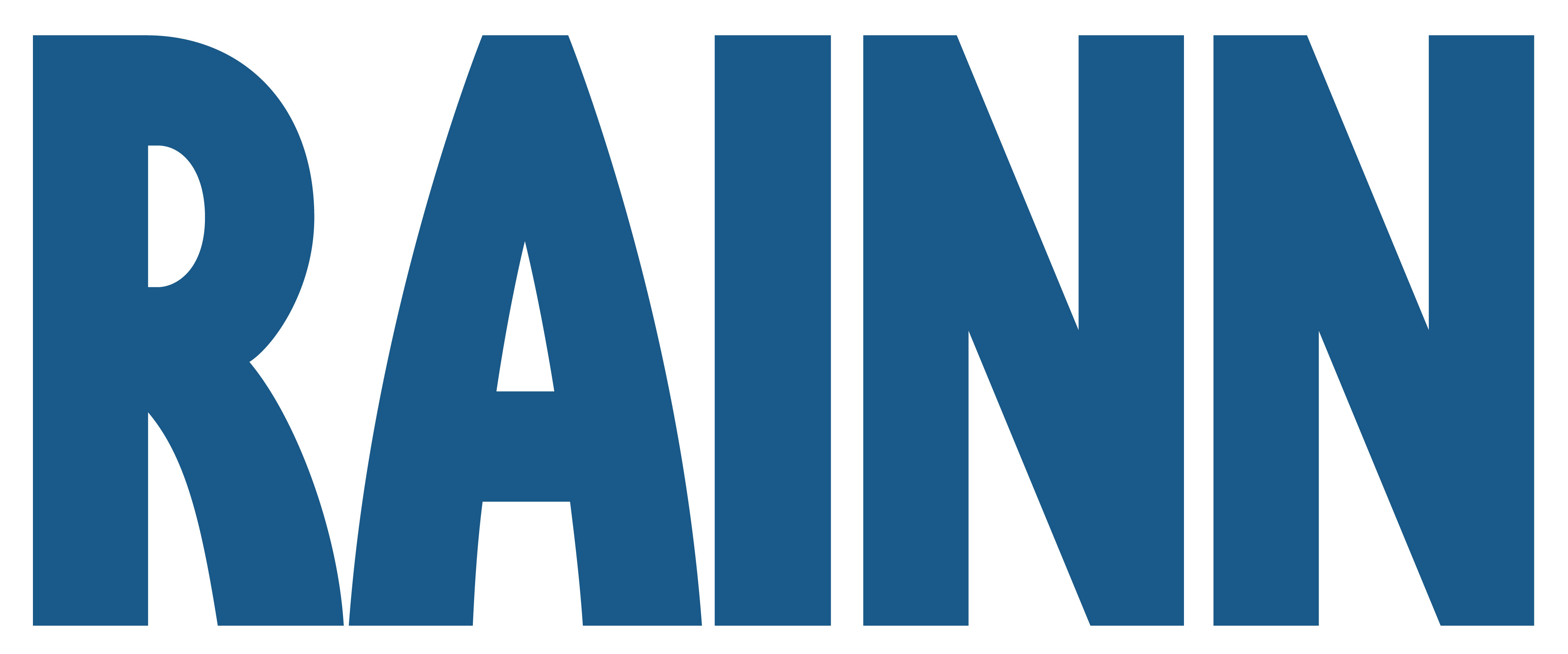 ---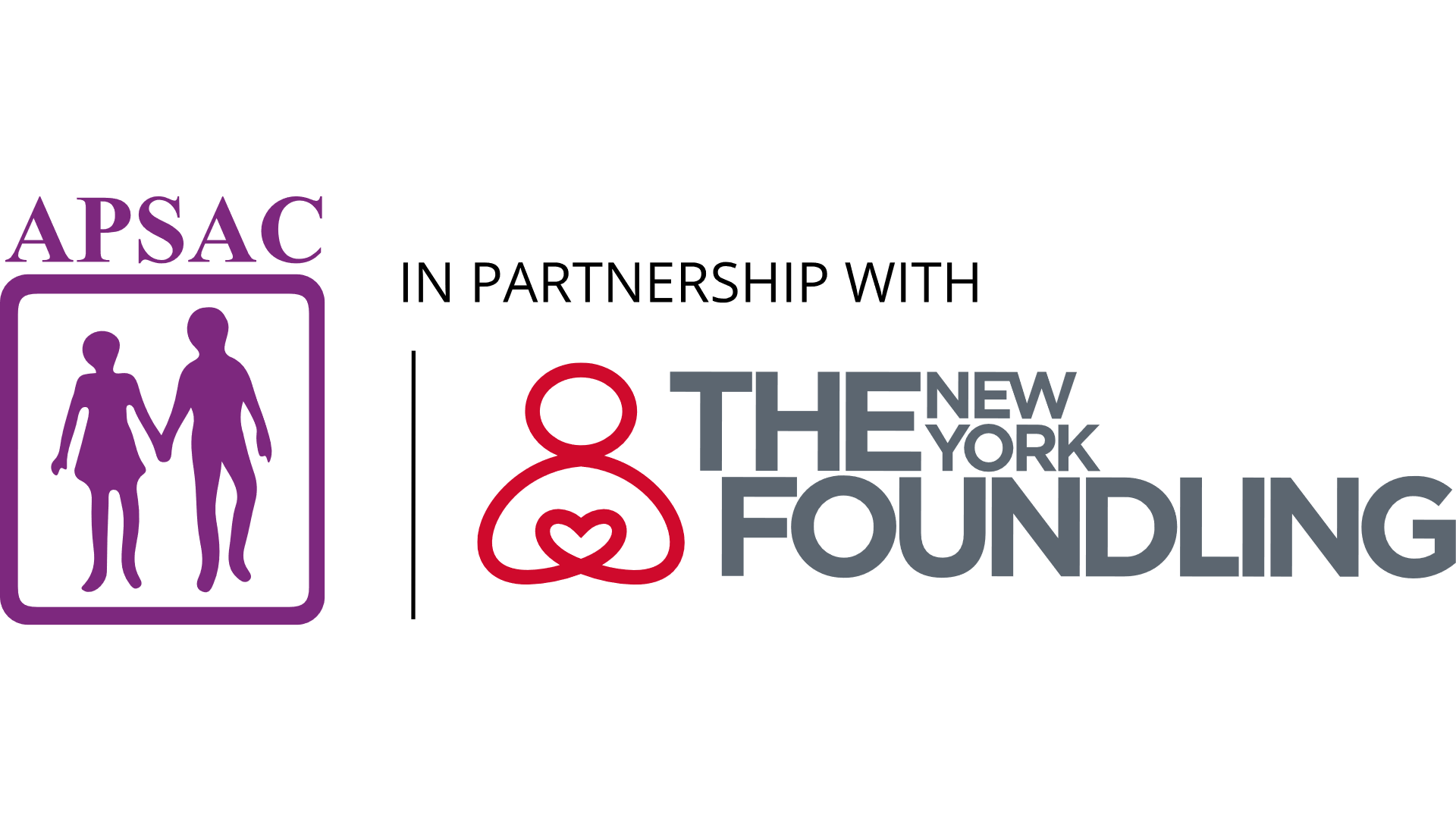 ---

---

---

---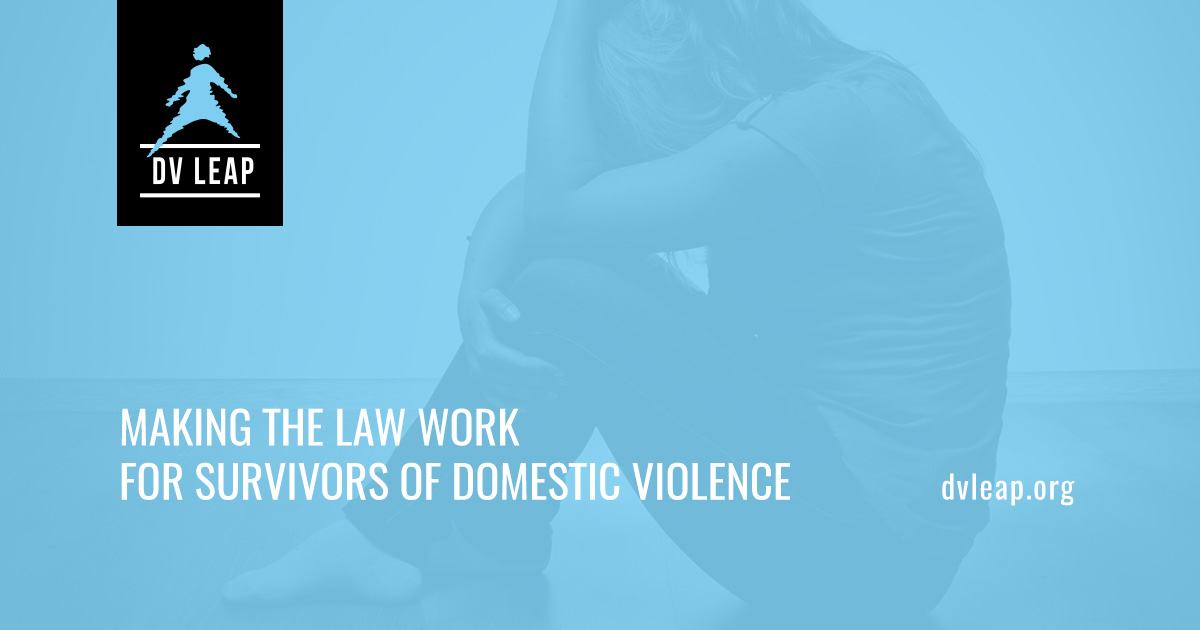 ---
Utah Crime Victims Legal Clinic
On behalf of Utah Crime Victims Legal Clinic (UCVLC), I am writing to express our support for the Amy, Vicky, and Andy Child Pornography Victim Assistance Act of 2017. Victims of child pornography have a healing process that is different than other crimes. Therefore, Congress needs to recognize that, and make the changes needed in this restitution Act. Everyday there are victims being revictimized by having their images shared and viewed across our nation.
I have seen the vast effect this can have on a victim. Our clinic represents a victim of child of pornography, whose images are viewed, and shared regularly. The amount of notices we have received on behalf of our client is astronomical. As I see these notices come in, I don't just see emails, and letter, with legal information, I see a victim, who still is being victimized, year after year. A victim who will live their life knowing someone, somewhere, is viewing the most horrific events in their life repeatedly.
Every single criminal that is found with an image of child pornography should be held accountable for the highest amount possible to help the victims repair their lives. When they view child pornography they are harming a victims' life. It is critical that Congress update restitution law to support victims of child pornography.
This bill would prevent victims of child pornography from the grueling process of collecting miniscule amounts of restitution from hundreds of defendants for decades, which delays their ability to heal from the horrific actions These images most likely will never be able to be removed from the internet. Leaving these children to be revictimized throughout their life, at least with this Congressional change, these victims can start to heal, and learn how to live a life with these circumstances. For these reasons, we strongly support the Amy, Vicky, and Andy Child Pornography Victim Assistance Act of 2017.
---

On behalf of the Utah Coalition Against Sexual Assault (UCASA) I am writing to you today to express our strong support for the Amy, Vicky, and Andy Child Pornography Victim Assistance Act of 2017. Our organization is committed to supporting legislative efforts across the country that support victims of child pornography.
Child pornography is a serious form of sexual exploitation that occurs when a perpetrator uses, produces, or obtains sexual images, videos, or other forms of content depicting sex acts involving a child. According to the United States Department of Justice "it is important to distinguish child pornography from the more conventional understanding of the term pornography.
Child pornography is a form of child sexual exploitation, and each image graphically memorializes the sexual abuse of that child. Each child involved in the production of an image is a victim of sexual abuse.
Furthermore, victims of child pornography suffer not just from the sexual abuse inflicted upon them to produce child pornography, but also from knowing that their images can be traded and viewed by others worldwide. Once an image is on the Internet, it is irretrievable and can continue to circulate forever. The permanent record of a child´s sexual abuse can alter his or her live forever. Many victims of child pornography suffer from feelings of helplessness, fear, humiliation, and lack of control given that their images are available for others to view in perpetuity."
It is critical that the Congress update restitution law express a sincere commitment to victims of child pornography. For these reasons, we strongly support Amy, Vicky, and Andy Child Pornography Victim Assistance Act of 2017.
---

NOVA Letter of Support

---
AVA Endorsements
Congress needs to act to allow victims of child sex abuse to recover restitution
by Editorial Board
The 5-to-4 ruling in Paroline v. United States is a double-edged sword for the advocates of child pornography victims. It upholds part of the Violence Against Women Act, which calls for restitution to victims such as "Amy Unknown," as the woman is identified in court papers, but it limits the amount of damages proximate to the harm caused by a specific offender – a standard that puts the burden on the victim and makes it difficult to collect damages.
…
The justices are right in thinking that Congress should revisit the issue. Legislation set to be introduced Wednesday by Sens. Charles E. Schumer (D-N.Y.) and Orrin G. Hatch (R-Utah) seems to be a step in the right direction, with its outline of options for full victim recovery when multiple individuals are involved and giving multiple defendants who have harmed the same victim the ability to sue each other to spread the cost of restitution. The court was clear in its opinion that "the victim should someday collect restitution for all her child pornography losses." Congress needs to provide the tools to turn that someday into reality.
Read the full editorial here.
---
Senators Introduce a Bill to Fix How We Compensate Victims of Child Pornography. It's a Good Start.by Emily Bazelon
Last month, the Supreme Court struggled with that question in trying to interpret part of the Violence Against Women Act, which provides for restitution for victims of sex crimes but didn't really anticipate the problem of collective harm that child pornography causes. The court's ruling effectively sent Congress back to the drawing board.
And, hey, in less than a month Congress is responding. Sens. Orrin Hatch, Charles Schumer, and Rob Portman are introducing a bill that would explicitly adopt an "aggregate causation standard to address the unique crime of child pornography and the unique harms caused by child pornography." Here's what that means: Victims can receive restitution to cover therapy and other medical expenses, lost income and child care, and attorneys' fees. Once a judge has determined the full amount of the damages—which can easily run into the millions, calculated over a lifetime—the judge can order one defendant (a person who has viewed the victim in child pornography) to pay either the whole thing or at least an amount between $25,000 and $250,000, depending on the severity of the offense. No victim gets to recover more than the maximum amount of her damages. Every defendant who pays can sue other defendants convicted for crimes involving the same victim, so that they too will have to chip in.
…
"Amy," the name used by the victim whose case went to the Supreme Court, supports this bill. It also looks good to me.
Read the full piece by Emily Bazelon here.
---
Building Empowerment by Stopping Trafficking from aiding the victim to pursuing and prosecuting the trafficker, nationally and internationally. Changing the World with an evidence-based model that is appropriate and voluntary, linking the judicial systems, law enforcements, and governmental institutes, pairing with B.E.S.T. LAWS™ attorneys, and liaising B.E.S.T.™ certified coaches from the only Accredited Program to Certify Coaches in Trafficking providing fiduciary and ethical guidelines for victims.
B.E.S.T. supports the Amy and Vicky Act as a necessary first step to combating child pornography trafficking at home and abroad.
---
In Paroline v. United States, Defendant was convicted of possessing two images of "Amy" being photographed as her uncle sexually abused her when she was a young girl (8 years old).  The district court awarded "Amy" zero restitution dollars, despite her documented losses of approximately $3.4 million for harms including future counseling and lost income.  On appeal, the Appellate Court reversed and ordered defendant to pay "Amy's" full losses in restitution.   In April of this year the United States Supreme Court reversed the appellate court and remanded.  This reversal came despite the Court's recognition that the victim's costs "are direct and foreseeable results of child-pornography crimes, including possession", that "every viewing of child pornography is a repetition of the victim's abuse," and that Congress' clear intent was "that victims of child pornography be compensated by the perpetrators who contributed to their anguish".  While the Court did caution that restitution awards should not "be a token or nominal amount", in light of the varied amounts in restitution awards issued over the years this statement is paltry solace for these victims who have already endured too much. 
Crime victims – and federal district courts – deserve clear guidance on the issue of restitution. 
Senate Bill 2301 – the Amy and Vicky Child Pornography Victim Restitution Act of 2014 – would provide that guidance.  The bill makes clear that victims must be fully compensated for their losses, including psychological counseling and future lost income.  It makes clear exactly what restitution must be awarded when a victim is harmed by multiple criminals.  It sets out reasonable, minimum amounts of restitution that perpetrators must pay while ensuring that victims cannot double recover for their losses. 
Read here for NCVLI's full press release on this issue. 
---
The National Organization for Victim Assistance provides victim and witness assistance programs for practitioners, criminal justice agencies, professionals, former victims and survivors. NOVA is the oldest national victim assistance organization of its type in the United States as the recognized leader in this noble cause.
The Amy and Vicky Child Pornography Restitution Improvement Act of 2014 will make a real difference for real victims of child pornography crimes. The Act greatly simplifies the process for victims collecting full restitution, making it possible for victims to recovery their psychological counseling costs and other losses from these crimes. This is one of those issues where everyone can agree that legislation should move forward. NOVA hopes that Congress will move quickly to pass the Act, so that victims can begin collecting the full restitution that they desperately need.
---
National Center Supports Congressional Legislation to Improve Restitution for Victims of Child Pornography
Child pornography is an insidious crime. Committed behind closed doors and swept into the darkest corners of the Internet, for child pornography creators, distributors, and possessors, it's a dirty secret. Yet, for victims of child pornography, it is anything but a private affair. Images of their abuse are peddled internationally, and their most horrific experiences are viewed and shared among countless numbers of child pornography viewers. Every download is a replay of their childhood abuse, a continual trauma that extends into adulthood.
The current law (18 USC § 2259) requires mandatory restitution for victims of child pornography, but has resulted in confused application in courts across the country. The Supreme Court's recent decision in Paroline v. Amy Unknown did little to clarify the issue. Instead, the Court left it to lower courts to determine a fair amount of restitution on a case-by-case basis. Now, Congress has an opportunity to respond and clarify the existing law. It has taken the first step with the introduction of The Amy and Vicky Child Pornography Victim Restitution Improvement Act.
This bill would amend the existing child pornography restitution statute to better respond to the unique needs of child pornography victims. By recognizing the ongoing harm that victims face—and deserve restitution for—the bill sets straightforward guidelines for courts to award restitution. The National Center for Victims of Crime is pleased to support the Amy and Vicky Child Pornography Victim Restitution Improvement Act.
Child pornography victims face ongoing harm that persists long after the initial abuse
Child pornography memorializes child abuse, and the global nature of the child pornography marketplace allows those images to circulate across the globe. This perpetual and widespread distribution makes full recovery difficult. Victims know that their images are traded on the Internet and they feel powerless to control their spread. Many victims live in constant fear of being stalked or recognized by viewers; their fears of recognition often result in difficulties in employment, school, and relationships. Many victims suffer feelings of guilt and shame, knowing that that their images may be used to groom new victims or to persuade consumers of child pornography that child rape and abuse is enjoyable for the victim.
The Amy and Vicky Child Pornography Victim Restitution Improvement Act recognizes the totality of the harm these victims have suffered—and continue to suffer. The bill specifically allows victims to recover for the costs of psychological counseling, vocational rehabilitation, transportation, and lost income. This acknowledges the unfortunate reality that, for some victims, long-term care and ongoing therapy may be required for the rest of their lives.
Courts need guidance to determine restitution to avoid further disadvantaging victims
The bill provides much-needed guidance by creating concrete guidelines for the lower courts to impose restitution. In recent years, courts have had difficulty determining appropriate amounts for restitution in child pornography cases, especially in cases involving distribution or possesion. Some courts have denied restitution altogether, struggling with how to quantify the proximate cause of harm from an individual possessor. The Vicky and Amy Child Pornography Restitution Improvement Act resolves the issue of proximate cause and gives courts a bottom-line dollar figure to ensure victims receive restitution. The bill sets specific, minimum amounts of restitution that courts must award in cases of creation, distribution, or possession of child pornography.
Due to the global marketplace for child pornography, a victim's image may be distributed among hundreds of thousands of viewers. There are countless potential defendants. Requiring victims to locate every possessor is an impossible task; victims might spend a lifetime in court trying to recoup the full amount of their losses. This bill recognizes that victims should not be saddled with such a burden, allowing judges to impose full restitution on an individual defendant. The contribution clause contained in the bill then allows defendants to sue other defendants to spread out the costs of restitution. The Amy and Vicky Child Pornography Victim Restitution Improvement Act affirms that the burden of recovery belongs with perpetrators, not victims.
Congress has the opportunity to create an effective system to ensure victims receive the restitution they deserve. Amy, Vicky, and countless other victims of child pornography have waited long enough. It's time for Congress to take a strong stance and create a system of restitution that works for victims of child pornography.
---
The National Task Force to End Sexual and Domestic Violence Against Women ("NTF") is focused on the development, passage and implementation of effective public policy to address domestic violence, dating violence, sexual assault and stalking. The full membership of the NTF is comprised of a large and diverse group of national, tribal, state, territorial and local organizations, as well as individuals, committed to securing an end to violence against women. Included are civil rights organizations, labor unions, advocates for children and youth, anti‐poverty groups, immigrant and refugee rights organizations, women's rights leaders, education groups, and others focusing on a wide range of social, economic and racial justice issues. For over a decade, the NTF and its numerous subcommittees have been an important vehicle through which to promote our shared public policy goals.
The National Task Force to End Sexual and Domestic Violence Against Women supports the Amy and Vicky Child Pornography Victim Restitution Improvement Act of 2014 and urges its swift passage by Congress.
---
National Center for Missing and Exploited Children (NCMEC) Supports this Important Legislation
Dear Senator Hatch:
On behalf of the National Center for Missing & Exploited Children and the children we serve, I commend you for introducing S. 2301, the Amy and Vicky Child Pornography Victim Restitution Improvement Act of 2014. This bill is a critical step in responding to the U.S. Supreme Court's decision in Paroline v. United States and provides the necessary framework for victims of child pornography to receive restitution.
As the congressionally-designated national clearinghouse on child sexual exploitation, NCMEC is uniquely situated to witness the challenges faced by child pornography victims who seek restitution. Our work demonstrates that the number of child pornography images being collected and traded by offenders worldwide continues to expand exponentially, and these images include graphic abuse and feature young children, including infants. Despite criminal and civil efforts to stem its tide, child pornography remains a pervasive and growing problem. NCMEC's CyberTipline, the nation's centralized mechanism for the public and electronic service providers to report apparent child sexual exploitation, has received more than 2.6 million reports of suspected child sexual exploitation. Our Child Victim Identification Program analysts have reviewed more than 116 million sexually exploitive images and videos, and more than 6,000 child victims depicted in sexually abusive images have been identified.
The Amy and Vicky Child Pornography Victim Restitution Improvement Act of 2014 provides child pornography victims with resources and tools to obtain compensation to help redress the wrongs committed against them. NCMEC recognizes that the long-lasting and profound harm suffered by these victims demonstrates the need for civil and criminal remedies to combat and address this growing and devastating crime. By making defendants jointly and severally liable and creating a tiered framework for restitution, your bill enables victims to be fully compensated for the full amount of their losses in a timely and complete manner.
Every individual who views, possesses, creates or distributes child pornography contributes to the grave harm suffered by Amy, Vicky and other victims. Restitution can never undo this damage, but it can provide necessary funds for these victims to receive therapy and compensation for their losses. The full cost of the harm suffered as a result of the global proliferation of online child pornography should be on the shoulders of the guilty perpetrators and not the innocent victims.
NCMEC is proud to lend our support to this important legislation and we are grateful for your efforts to combat child pornography and your dedication to the safety of our nation's children.
Sincerely,
John D. Ryan
President and CEO
---
Attorneys General Support Federal Bill Providing Restitution to Child Pornography Victims
The Honorable Patrick Leahy
Chairman
Committee on the Judiciary
United States Senate
224 Dirksen Senate Office
Washington, DC 20510
The Honorable Chuck Grassley
Ranking Member
Committee on the Judiciary
United States Senate
Building 224 Dirksen Senate Building
Washington, DC 20510
The Honorable Jim Sensenbrenner
Chairman, House Judiciary
Subcommittee on Crime, Terrorism,
Homeland Security, and Investigations
US House of Representatives
2138 Rayburn House Office Building
Washington, DC 20515
The Honorable Bobby Scott
Ranking Member
House Judiciary Subcommittee
on Crime Terrorism, Homeland
Security and Investigations
US House of Representatives
Rayburn House Building
Washington, DC 20515
Dear Chairmen Leahy and Sensenbrenner and Ranking Members Grassley and Scott:
We, the undersigned attorneys general, write to express our support for the Amy and Vicky Child Pornography Victim Restitution Improvement Act of 2014 (S. 2301/H.R. 4981). As attorneys general of 44 states and territories, we respectfully request that you bring the bill to a vote.
On April 23, 2014, the U.S. Supreme Court held in Paroline v. United States that victims of child pornography should receive restitution, but defendants should be liable only for the consequences of their actions, not the conduct of others. Unfortunately, this decision was counter to the legal opinions of the attorneys general of 35 states and territories, expressed in an amicus brief urging the Supreme Court to allow full restitution to victims of child pornography.
Despite the common refrain, viewing child pornography is not a victimless crime. The marketing, trading and possession of child pornography perpetuate a market that leads to the harm of increasing numbers of children. In 2010, the U.S. Department of Justice reported that U.S. Attorneys in 2006 handled 82.8 percent more child pornography cases than in 1994. This increase is largely attributed to child pornography images traded online [See http://www.justice.gov/sites/default/files/psc/docs/natstrategyreport.pdf]. Victims of child pornography are constantly reminded of the abuse of their past, and there is no way to erase the photographs from the Internet or prevent them from being shared by others. In the Paroline decision, the majority agreed that continued trade of child pornography negatively impacts those who have been victimized: "The cause of the victim's general losses is the trade in her images. And Paroline is a part of that cause, for he is one of those who viewed her images."
The Supreme Court decision would force victims to pursue a continuous stream of defendants, recovering very little in each case. The emotional and monetary costs, as well as time required to seek restitution from multiple defendants, disincentivizes victims from seeking the resources they need for therapy, medical care, lost wages and other needed services. However, the decision helps protect defendants from having to pay substantial costs to those they have harmed.
The Amy and Vicky Act provides victims with meaningful restitution from the multiple defendants who produce, distribute or possess images of child pornography, including those who have not been identified. The law also provides for joint and several liability so that multiple defendants may sue each other to spread out restitution costs for the same victim.
The undersigned attorneys general respectfully request the Senate Judiciary Committee and the House Judiciary Subcommittee to pass the Amy and Vicky Act. Providing timely and meaningful restitution will ensure that the growing number of victims can begin to rebuild their lives by fully recovering the financial losses caused by child pornography.
Thank you for your consideration.
Sincerely
Greg Zoeller
Indiana Attorney General
Robert W. Ferguson
Washington Attorney General
Luther Strange
Alabama Attorney General
Michael Geraghty
Alaska Attorney General
Tom Horne
Arizona Attorney General
Dustin McDaniel
Arkansas Attorney General
Kamala Harris
California Attorney General
John W. Suthers
Colorado Attorney General
Joseph R. "Beau" Biden III
Delaware Attorney General
Pamela Jo Bondi
Florida Attorney General
Samuel S. Olens
Georgia Attorney General
Lenny Rapadas
Guam Attorney General
David Louie
Hawaii Attorney General
Lawrence Wasden
Idaho Attorney General
Lisa Madigan
Illinois Attorney General
Tom Miller
Iowa Attorney General
Derek Schmidt
Kansas Attorney General
Jack Conway
Kentucky Attorney General
James "Buddy" Caldwell
Louisiana Attorney General
Janet Mills
Maine Attorney General
Douglas F. Gansler
Maryland Attorney General
Martha Coakley
Massachusetts Attorney General
Bill Schuette
Michigan Attorney General
Lori Swanson
Minnesota Attorney General
Jim Hood
Mississippi Attorney General
Chris Koster
Missouri Attorney General
Tim Fox
Montana Attorney General
Jon Bruning
Nebraska Attorney General
Joseph Foster
New Hampshire Attorney General
John Hoffman
New Jersey Attorney General
Gary King
New Mexico Attorney General
Roy Cooper
North Carolina Attorney General
Wayne Stenehjem
North Dakota Attorney General
Scott Pruitt
Oklahoma Attorney General
Ellen F. Rosenblum
Oregon Attorney General
Peter Kilmartin
Rhode Island Attorney General
Alan Wilson
South Carolina Attorney General
Marty Jackley
South Dakota Attorney General
Greg Abbott
Texas Attorney General
Sean Reyes
Utah Attorney General
William H. Sorrell
Vermont Attorney General
Mark Herring
Virginia Attorney General
Patrick Morrisey
West Virginia Attorney General
J.B. Van Hollen
Wisconsin Attorney General
---
Rape, Abuse & Incest National Network
The Hon. Charles Grassley, Chair
Senate Committee on the Judiciary
224 Dirksen Senate Office Building
Washington, DC 20510
The Hon. Patrick Leahy, Ranking Member
Senate Committee on the Judiciary
224 Dirksen Senate Office Building
Washington, DC 20510
Dear Chairman Grassley and Ranking Member Leahy:
I write to express the support of the Rape, Abuse & Incest National Network (RAINN) for S. 295, the Amy and Vicky Child Pornography Restitution Act of 2015. For a child like Amy or Vicky who is the survivor of a child pornographer, the devastating impact of the crime can extend a lifetime. A single image, once viral, can be passed from person-to-person, state-to-state, and country-to-country indefinitely, with little likelihood of ever being fully erased.
Nationwide, child pornography possession arrests are on the rise: three times as many offenders were arrested in 2009 as in 2000, a trend that shows no immediate sign of reversing. Under current law, victims who seek restitution for these crimes shoulder the burden of seeking out individual offenders, one-by-one. In an effort to shift this burden away from victims and back to the sexual predators convicted of these crimes, S. 295 allows courts to order one offender to pay restitution up to the full amount of the child's damages. In turn, this offender can then seek
contribution from others convicted of possessing images of the same victim's abuse.
RAINN, which is the nation's largest anti-sexual assault organization, created and operates the National Sexual Assault Hotline (800.656.HOPE and rainn.org), which has helped more than 2 million people since 1994, and operates the DoD Safe Helpline and HelpRoom on behalf of the Department of Defense. RAINN also carries out programs to prevent sexual assault, help victims, and ensure that rapists are brought to justice.
RAINN supports S. 295 and efforts to protect survivors of child pornography from further burden and harm. Thank you for your continued leadership, and for your support.
Sincerely,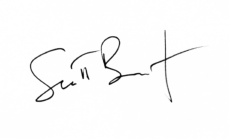 Scott Berkowitz
President and Founder
---
I am writing to offer our support for Senator Hatch's Amy and Vicky Child Pornography Victim Restitution Improvement Act. This is a much needed Act and I am very pleased that Senator Hatch is providing the needed leadership to get the right thing done for the victims.
In the battle…
Warmest regards,
Donna Rice Hughes
President & CEO, Enough Is Enough
Making the Internet safer for children and families
---